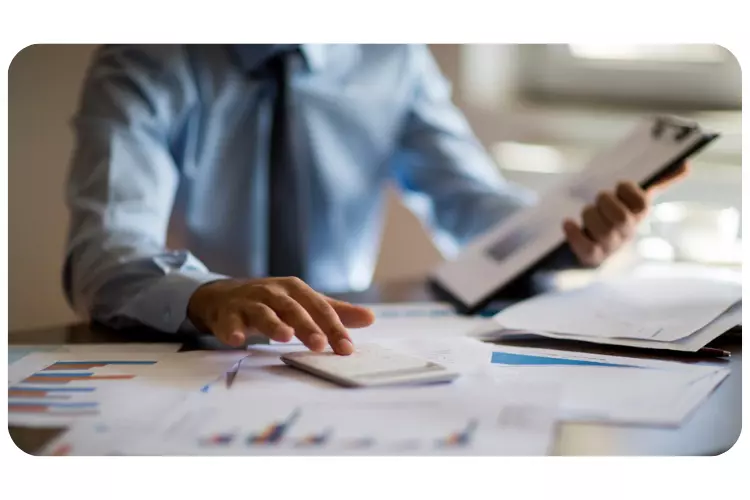 Why does Optimizing Account Receivable matter before the end of the year?
An Optimizing Account Receivable Matter in healthcare is the amount owed by a patient and/or his insurance (payor) to the provider for the treatment delivered. Its management is critical in management services since a stable cash flow is necessary for any business to survive and grow.
To guarantee efficient processes, medical organisations such as hospitals, clinics, and private practices rely on timely and correct AR payments. Insurance confirmation, timely and precise claims filing, and follow-up are all required. With experienced care, work with payors, collect maximal AR, avoid underpayments or delays, and many other actions.
A high AR indicates issues with the medical billing system adopted by you. A high AR suggests that you have problems with your medical billing system.
We call this the optimization of accounts receivables.
Here's why you should optimize AR before the year ends!
Cash Reserves

As we discussed earlier, high AR is a nightmare for a medical or dental practice. With cash reserves decreasing, specifically in an unstable economy and health crisis, adequate working capital cannot be guaranteed.
You want to finish the year with a positive workplace capital and profits so that you can begin anew in the next year Consult a medical billing company for taking up the task of optimizing your AR if you have too much on your plate.

Tax Return

Pending and delayed accounts receivables further complicate the process of filing tax returns. Do some preparatory work on your financial statements before the end assist with the year to assist you to file your rebate check and itemize your costs.

Revenue

When AR delays go unnoticed, they can pose serious challenges to a practice's financial health. There are now expert health and dental billing companies committed to ensuring that you receive the most amount of money feasible.
Optimizing the accounts receivables before the year end helps to balance those complicated account books and prevents loss of revenue. To calculate revenue Optimizing Account Receivable Matter

Report & Analysis

If all pending accounts outstanding are collected before the year closes and the cycle is acceptable to optimize, year-end reports provide a comprehensive picture of your revenue cycle.
Reports such as AR aging reports, key performance indicators reports, and top insurance analysis reports can be conduct more precisely, allowing you to assess the practice's performance based on negative and positive trends.
The insights provide an opportunity to improve your revenue cycle management.

Strategies to Optimize Accounts Receivables in Healthcare
Use Data Analytics to Analyze AR in detail:
Upgrade your system with cutting-edge technology with data analytics to track billing records, turnaround time, denial ratio, etc.

Prioritize Insurance Eligibility Verification:
Make your medical billing system patient-centric to allow for advance filling of forms. This assists insurance verification before the first appointment itself. Ensure accuracy in the information and re-verification before every visit to prevent claim denials.

Identify Reasons for Denial:
Improve your invoice collection by identifying the typical errors which have resulted in denials and updating your processes. That will prevent repetitions of such errors as well as strengthen the need for attention to detail in claim filing.

Outsource to a Healthcare Revenue Cycle Management Company:
At Astron EHS, we have expert billers and staff to deliver end-to-end medical and dental billing services. Make sure your hard-earned money reaches you.