Whether you are leading a health centre, private practice centre, or medical hospital, it is critical to hold all the billing services by your in-house team. There can be many days on which your team cannot fulfill the task they are assigned in time, or sometimes you have a lot of workloads but need more staff to fulfill it.
For all these problems you are dealing with, you can outsource your work to the outsourcing medical billing agency, which has an expert, experienced team of entire medical billing to make your work easier and faster.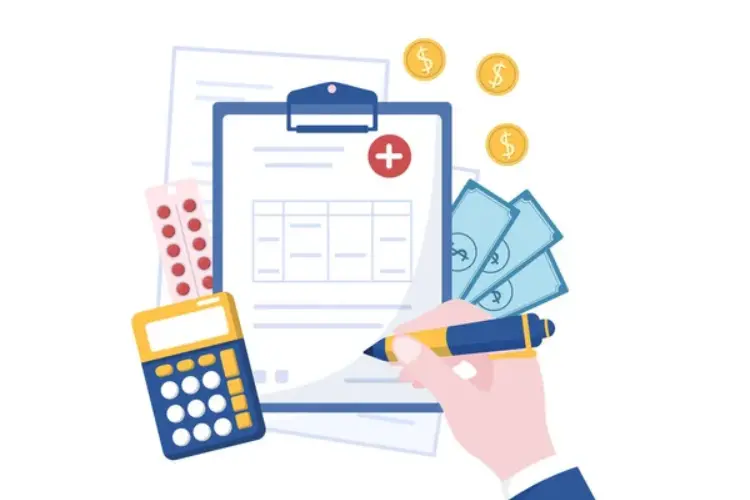 Do you want to take your financial and medical healthcare to another height? So you are at the right place; Astron EHS, the best Medical Billing company, is outsourcing medical billing with a team of experts.
Many medical billing companies need more employees and have to reduce pending billing and insurance claims. Medical billing plays a vital role in healthcare sectors and outsources their entire process to third-party companies. You can sit and relax by outsourcing your entire billing service to us.  
How to Choose a Medical & Dental Billing Company?
Outsourcing documentation, indexing, Medical Billing Service, and revenue cycle management to a medical or dental billing company allow the healthcare providers to focus on treatment.
Mountains of paperwork and processes can get in the way of patient care. So, choose a good RCM company to take over this challenge of billing tasks, prevent errors or insurance denials as well as streamline data management.
Following are Some Tips to Select the Best Dental/Medical Billing Services:
---
1. Determine the Scale and Complexity of your Practice
It is essential to evaluate your project size, accepted insurance carriers, and budget. Consider hiring a dental and Medical billing Service providing company that is equipped to handle it. The company would also be required to assign billers to your account based on the number of tasks.
There are 3 types of medical billing companies to choose from:
(a) Small Scale Medical Billing Service
If you are on a budget and have small data volumes, then a small-scale or home-based billing company will suffice. They usually charge per task. So if you only outsource medical billing aspects, then it can save you money.
Not all small-scale companies provide coding and billing services, so find out what expertise they have on offer. And you have to ensure they have enough experience in the billing department before assigning any project.
(b) Professional Medical Billing Service Business
Larger billing companies have a lot of additional features to take more burden off your shoulders. You can really focus on patient treatment and care. Find out what plans they have on offer, the cost of additional facilities, and other features.
These require you to allocate a bigger budget for your coding and billing requirements. Usually preferred by larger practices and specialities.
(c) Physician Practice Management Company
Most practices require this type of billing company. They are capable of handling all the administrative tasks entirely since they have a larger workforce. The cost of outsourcing can run in thousands of dollars as they handle large volumes of data and tasks efficiently.
2. Look For Reputation and Past Experience
Ask the right questions while choosing a medical or dental billing company.
– How long have you been in business?
– What experience do you have in my speciality?
A company that has been around for a while means they have been able to serve and retain its clients.
Searching for reviews online and through other practitioners, can help you decide which company is worth going into business with.
3. Establish Expectations of Communication and Transparency
Do not settle for anything less than transparency and clear communication. The billers assigned to your account should be promptly available and responsive. This will save any hassles for your patients and keep your processes organized.
The financial health of your practice can take a deep dive if all the data is not maintained, secured, and made accessible to you when required. A billing company that uses cloud-based services has an advantage as they will be able to provide you with the data on billing and claims 24/7.
4. Perform Cost Assessment
Make sure to ask for a breakdown of costs, hidden charges if any, charges for additional services, and more.
Compare quotes and Outsource medical billing company that suits your budget. Don't leave scope for surprise bills. Ask for discounts if any in case you have a large number of tasks to be outsourced.
5. Verify Company Compliances
Healthcare practices and their processes need to be strictly compliant with government rules and regulations. Ensure you opt for the medical or dental billing services of a company that is HIPAA-compliant, ethical, and follows the rules.
This is absolutely non-negotiable. It can put an end to your practice otherwise. Ask the company to provide you with proof and a list of procedures they follow to ensure compliance.
6. Check for Software Compatibility
If you are already using software to maintain patient data, finance, and other back-office tasks, then switching to a new one can cost you money and time. Instead, go for a billing company that uses software that is compatible with yours.
7. Ask How they Handle Claim Denials
Rejected claims can be a huge loss of revenue and many medical or dental billing companies never resubmit them. Ask the company how effectively they process, handle and support such an event. Ask what their claim denial rate is. All these questions will assure you get your hard-earned money on time.
If you have any questions about Outsource medical billing and revenue cycle management, feel free to get in touch with our experienced team at Astron EHS!