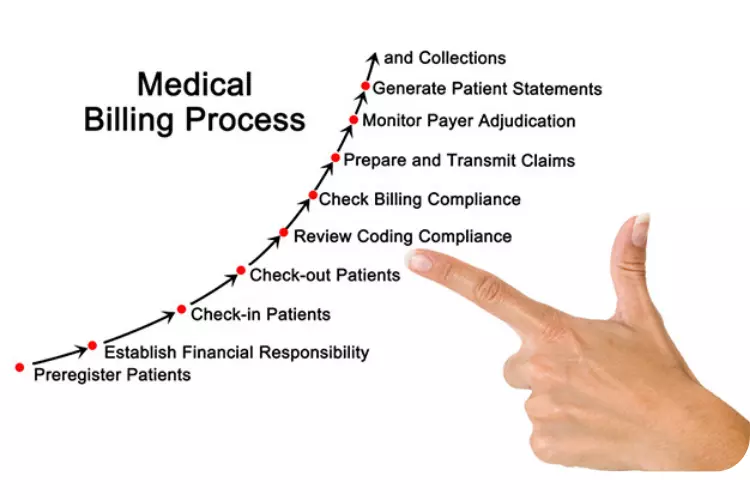 1. Automation is Key
Constant manual interventions should be considered outdated in the Medical Billing Process. Automate the mundane tasks and encourage your billers to contribute value instead. Taking advantage of automation can enhance their ability to manage more complex tasks of accounts receivable, payment posting, document indexing, claim management etc.The software can be customized to bridge routines and automate hours of menial tasks, thereby helping your staff focus towards more productive work.
2. Understand and Integrate Your Software
If you do not understand the medical billing process you use, it will surely slow your use. Lack of understanding will not just affect the pace, but leave scope for a lot of errors, causing claim rejections. It will also affect their motivation and efficiency.
So, take the time out to acquaint yourself with the software and set up a staff training session. Ensure their questions are answered and they get comfortable with the technology.
This is a very important step, especially when transitioning to a new system. Those accustomed to manual processes can find it difficult to adapt to automation, but training helps in making it smooth and swift.
It is also essential to integrate your software to the one used by the company to you outsource any of your billing tasks to. This will enable them to access the required data. You should also integrate the billing software with any other software used in your practice in order to make access, data entry, and retrieval more streamlined.
---
3. Monitor Your Staff
You can establish productivity benchmarks with the help of key performance indicators, and compare them with the practices of your peers periodically. Monitor your staff performance using the reports of billing delays, claim denials, everyday mistakes, and more. This will help adjust inefficiencies in the workflow.
4. Organize Claims Management by Utilizing the Tools for Medical Billing Process
Claim processes have to be streamlined. Any inaccuracies or missed steps can lead to claim denial and increase the workload as well as the hassle.
Accounts receivable management is indeed a complex process that requires careful attention. It includes the task of generating invoices for patients or their insurance providers. It is important for your staff to keep an eye on the accounts receivable, handle any rejections, re-file the claims, etc. to ensure your hard-earned money reaches you.
If you have outsourced your medical or dental billing service, the provider can file claims in bulk and categorize them based on the payer.
5. Categorize Payers
Structuring makes the job easy. Insurance providers or payers may have specific rules and timing of billing. Establish a structure by categorizing the payers. You can also categorize the billers based on their skills and knowledge to work with particular payers.
These simple steps will reduce errors in filing claims, ensure timely payments and reduce denials.
6. Take Advice from Your Peers
Most challenges faced by medical and dental health practitioners regarding claims and billing are similar. Find out what technology they are using, the billing providers they are outsourcing to as well as the methods they use to reduce errors. Their experience can prevent you from repeating the same mistakes. Sharing ideas assists in simplifying the procedure, and saves time and labor.
7. Develop a More Transparent System across Departments
The more integrated your systems are, the better your revenue cycle management can be. But many practices still keep their billing system, registration, coders, accounts, and payments isolated from each other.
Rather, collaborate across departments to create a more transparent process by assuring employee participation. transparent system by assuring employee participation. Experienced billing and administrative service providers use integrated systems that help identify causes of inaccuracies and support increased productivity.
8. Outsource Billing to an Experienced Provider
Don't be hesitant to outsource your Medical Billing Process at least some of the complex tasks involved. There are many reliable and trustworthy revenue cycle management companies that offer a variety of billing services that include document indexing, accounts receivable services, fee schedule maintenance, eligibility verification, and more. therefore They handle related paperwork and legal formalities to make your practice more productive and future-proof.
If you are looking for quality medical billing services for your practice or have related questions, we would be happy to help you.