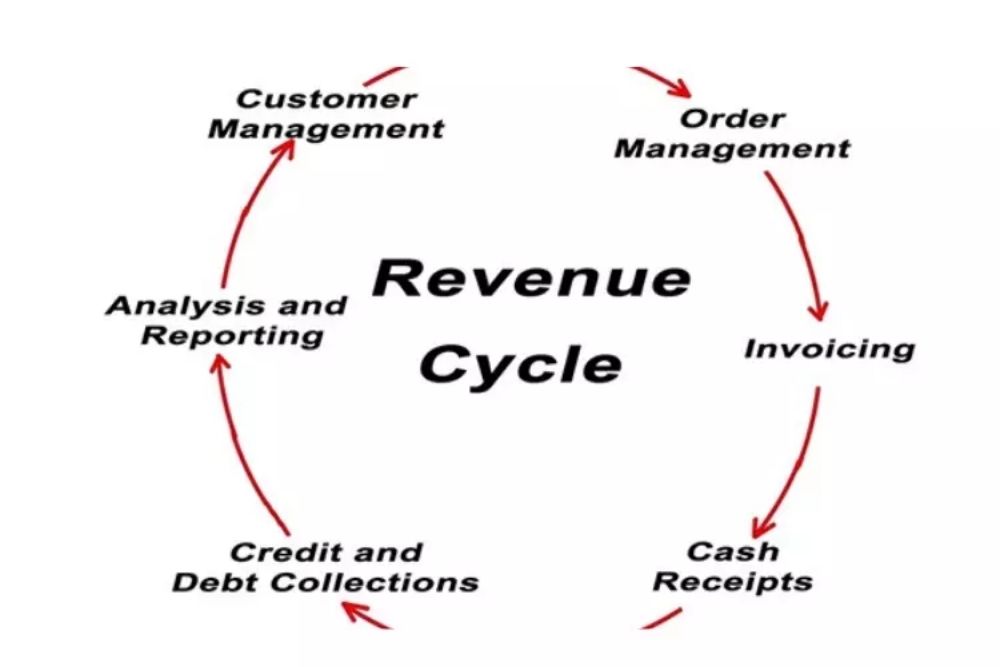 Revenue Cycle Management – Challenges and Factors that Matter
What is Revenue Cycle Management (RCM)?
Firstly Revenue Cycle Management is the process of identifying, collecting, and managing the hospital's revenue from payers for provided services. Proper Revenue Cycle Management in healthcare is important for practice in maintaining financial viability while continuing to provide quality care for their patients. It's important to provide value-based reimbursement with a more holistic approach. Poor billing practices can lead to financial losses putting the motto of providing quality service by the faculty at serious risk.
---
Challenges in Revenue Cycle Management
A revenue cycle starts when a patient makes an appointment. And there are other stages that must be accomplished correctly in order to receive payment.
A lot of revenue can be lost due to human errors like coding complexities, miscommunication, billing errors due to duplicate data, missing information or misspellings, etc.
It can be a challenge to get timely reimbursement because of fast-changing healthcare regulations and reimbursement models that increase staff time.
Proper software technology is needed to finish the necessary reporting and pending procedures.
Many times, there are less resources at hand to complete multiple processes efficiently.
Factors that affect RCM
Despite having no control over the claim review, denials, or long wait times, there are some internal factors that the provider has some control over. To improve their RCM, areas like productivity, patient volume, and the collection of fees for service can be focus on.
But there are some potent issues that affect RCM:-
1. Collecting patient payments-
Firstly The patient's responsibility for healthcare costs is growing. The chance of non-payment can be fully prevent if patient contributions are gather during and before their treatment, It is a difficult task as many patients can't afford high-cost treatment and are unaware of their financial responsibility.
Patient pre-registration is need to get the most accurate information about the patient's medical history, financial responsibility, and insurance information upfront to reduce the claim denials.
2. Fragmented administrative processes-
The priorities of the front and back ends of the office are different. If the process of communication during the patient intake process about the eligibility of coverage is improving it can help with the coordination of payer, and reimbursement claims and can also improve payment collections.
Following passage, a patient's coverage is commonly overlook, which can result in a refusal of eligibility.
3. Eligibility issues-
The process of communication with health insurance companies is important. If the claim process after submission is unmanaged it can lead to pending, reject, or denied claims. The claims should be track to know the source of the problem and issues with any specific procedures or codes.
4. Lack of digital workflow-
The utmost care and support are provided to follow the law and standards and guarantee conformity. The healthcare IT infrastructure has to be strong in its foundation to help with RCM and the ability to process reports. The use of an electronic system of work can help to coordinate front and back communication and remove the issue of lost paper documentation effectively. You do not need to hire and manage as much staff since the RCM partner will handle the patient check-ins and outs, registration, billing, claims, etc.
5. Invest in administrative staff-
All Staff that is efficient, skilled, and aware of the unique requirements of various payers can help in developing an effective billing and collection system in investing in administration. Therefore You may need some investment to train the staff about how to use the billing forms, coding, chart documentation, revenue cycle software, etc. Share appreciation and encourage them to contribute value.
Alternately, most practices these days are outsourcing their RCM to medical and billing companies in healthcare. These companies have experts handling complex tasks, coding, and other requirements.
In all the following passages, a patient's coverage is commonly overlook, which can result in a refusal of eligibility.
Benefits of Outsourcing RCM
1. It helps you focus on patients and their treatment rather than on administrative and billing activities which require careful attention as well.
2. You do not need to hire and manage as much staff since the RCM partner will handle the patient check-ins and outs, registration, billing, claims, etc.
3. The dedicated experts ensure timely reimbursements.
4. They have the most up-to-date software and infrastructure to manage bigger invoice loads while maintaining efficiency and reducing delays.
5. Financial restraints are removed, and the situation is finally resolve.
6. Enforcing the law, and guidelines, and ensuring compliance are give the utmost care.
7. The professional experts at the billing company improve the reimbursement rates and reduce billing errors.
8. They follow up on accounts receivables.
The benefits of partnering with a reliable RCM company for services are plenty. Get in touch with us for any questions or a quote.