In 2023, the medical billing and coding process will remain an important part of the healthcare industry. There may also be changes to the regulations and policies that govern medical billing and reimbursement.
It is difficult to predict precisely what updates or changes will be made to the field of medical billing and coding in the future, as a variety of factors, such as changes in healthcare policies and regulations, advances in technology, and the needs and preferences of healthcare providers and patients can influence it. However, there will likely be ongoing developments in the systems and technologies used to facilitate the medical billing and coding process.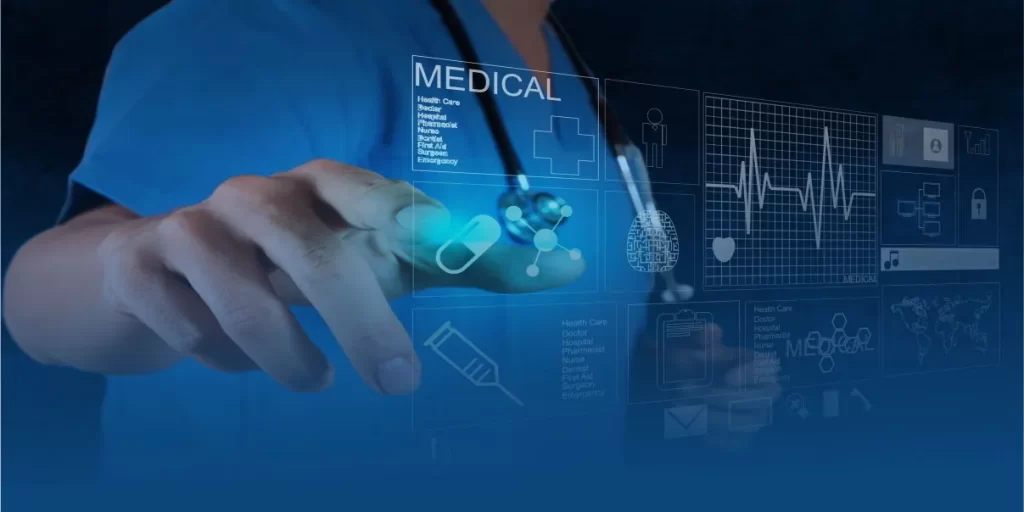 Medical coding and billing is a process that involves using specific codes to describe medical diagnoses and procedures and then submitting claims to insurance companies to get reimbursement for healthcare services. This process is important because it helps ensure that healthcare providers are accurately compensated for their work and that patients are appropriately charged for their care.
With the rise of virtual implementation and the use of technology, Medical billing has significantly changed. And you can see by the Medical billing Statistics that it is changed a lot, and advanced new trends are launched and implemented.
The growth is seen gradually from the Covid pandemic according to the CMS( Centers for Medicare and Medicaid Services) federal government guidelines. As 2022 is going to end and 2023 is here, there will be new changes this year, so let us look at some of the changes and updates in the Medical Billing & Coding field.
Autonomous Medical Coding
The standard operating margin for was very low before Covid Pandemic for Medical hospitals. It was down more than 80-85% in 2021 than pre-pandemic. This shows that medical hospitals need to be upgraded and updated to new automatic technology in the billing & coding system. It helps reduce errors more than manual entries and is secure and safe.
They ensure that there are minimum coding errors with minimum time-all these results in preventing any revenue issues & leakages and improving RCM in the medical billing service.
Improvement in Patient Experience
For most medical hospitals, one major problem is providing the best patient access and experiences. The most defective key in patient experience is the proper guidance and information about payment methods. Inpatient services are sufficient and can pay the amount immediately or effectively.
This information will help the patient know how much money will be detected from the Insurance claims and how much they have to bear from their pocket. So, hospitals have started using AI or other software to improve the patient experience in medicine. This helps the patients easily access and collect the information that is much- needed to know.
Implementation of AI in Medical Billing
AI can help improve the efficiency and accuracy of medical billing by automating tasks such as coding, data entry, and payment posting. It can also help identify errors and discrepancies in medical bills, reducing the risk of denied claims.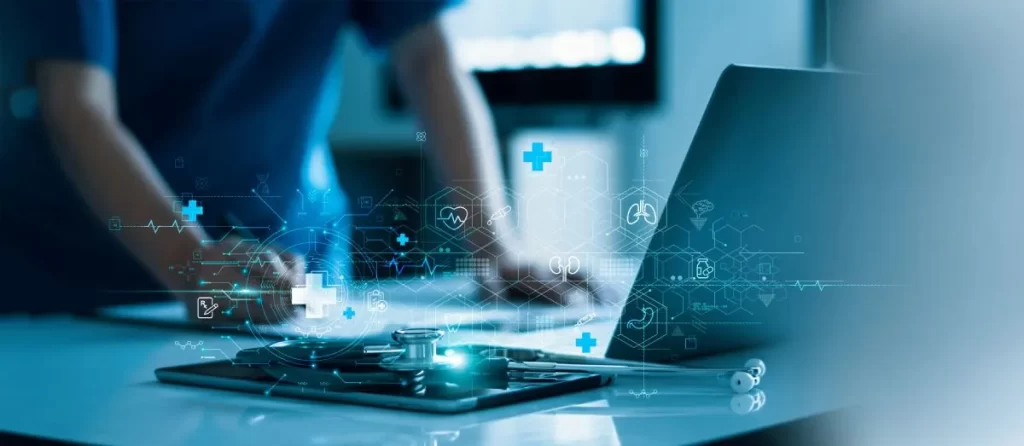 In addition, AI can detect fraudulent billing activity patterns, which can help prevent fraudulent payments from being made. Overall, the use of AI in medical billing can help improve the accuracy and efficiency of the billing process and reduce the risk of errors and fraudulent activity.
Implementing AI in medical billing makes access easy and successful reimbursement for all the services provided. This technology enhances information exchange and provides prior approval, age verification, medical history and other information of patients required for successful reimbursement.
As earlier, there were certain rules and regulations on collecting and exchanging patient information and documents. HIPPA-compliant standardization increases and modernizes the prior authorization process and increases AI technology.
Compliance in Cyber Crimes & Cyber Security
Cyber security is one of the major issues with the increase of telemedical, telehealth, ERHs issues, and from when work at home is started. In the last decades, the medical centre has had many cyber crimes like hacking, data leaks, passwords, etc.
There has been an increase in security branches from approximately $ to $8.40 million till now. New technology and software will be introduced in 2023 for Cybercrime & security to see new & enhanced medical billing activities.
Tracking the issues of Underpayment
Most medical practices are underpayment issues. The changes and updates in the last year while gradually growing and continued with partnering with medical billing services. Underpayment in medical billing refers to the practice of paying less han the full amount that is owed for medical services.
This can occur for a variety of reasons, including errors in billing, coding mistakes, and disputes over the appropriateness of the services rendered.
New Codes for Medical Billing
CPT® 2023 comprises 225 new codes, 93 updated codes, and 75 removed codes, continuing the annual trend of substantial code updates. The CPT® 2023 code set includes updates to the coding and guidelines for all specialities except for anaesthesia.
Evaluation and management (E/M), percutaneous pulmonary artery revascularization, hernia repairs, laboratories, pathology, and the COVID-19 immunization codes have undergone the most radical revisions. We've also included two additional appendices: an AI taxonomy (Appendix S) and information on synchronous real-time interactive audio-only telemedicine systems (Appendix T).
Denials of Claims
Denial of a claim increases stress, reduces cash flow, and increases staff work. In 2023 we can provide new updates to help you with minimum claim denials. And to reduce the claims, you can outsource to the best medical billing & coding agencies who have expert teams in billing & coding, which will help you a lot in minimum time and cost.
Outsource Medical Billing & Coding Services – Reduce Claim Denials
Outsourcing billing to an agency can increase your profits, as searching for good coders and billing would be more costly than outsourcing. So many medical practices do something common to improve their outsourcing of the RCM process. The current human resources shortages for billers & coders have led these organizations to shift their billing & coding game into expert hands for Medical Billing & Coding.
You can sit back in your offices and relax as the Medical billing & Coding agency are here to handle all your Back-End and Front-End Medical billing & coding service with accurate results in minimum time and cost in 2023.
If you have any help regarding Medical Billing & Coding, we are here to help you at Astron EHS. Discover the power of outsourcing your revenue cycle services to Astron EHS for timely, compliant, and accurate billing that maximizes your cash flow and helps ensure revenue integrity. We provide the best service with coordination with doctors regarding the billing forms, questionnaire, and format before processing any claims through our systems, passing up to 99% of the shares requested by the dental office within 48 hours of the request being processed and reporting weekly, monthly, and daily.
Astron EHS is the best Medical Billing & Coding agency for dealing with the billing process and ageing insurance. We have helped institutions improve by reducing reimbursement rejection rates. We pay special attention to the batch of claims not paid by the insurance company. Our team has been the best Medical billing & coding experts in Medical billing & coding services.
Contact number: +13055214621
Website link: https://astronehs.com/
Address: 25200 IN-2, South Bend, IN 46619, United States