Condition of American Healthcare Post Covid 19 – Reliable Solutions by Astron EHS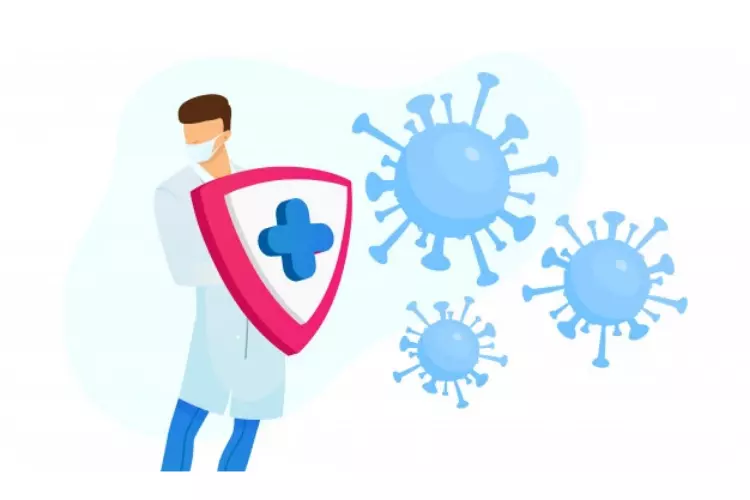 Novel Coronavirus invoked a public health emergency across the globe. The 'still' ongoing pandemic has put a tremendous burden on the American healthcare system drowning. It in a financial crisis. in This condition of American healthcare Post covid 19 reliable solution by Astron EHS.
To sustain this struggling healthcare system, it is crucial to keep the revenue cycle management running smoothly. While government funds and policies are addressing the growing concerns of healthcare establishments, medical. Dental billing companies are ensuring the claims are handled effectively to help the providers keep their doors open. Providers cannot afford a closure of these life-saving services during such a catastrophe.
---
Major factors that pose a financial challenge to the healthcare sector are:
– Net costs of healthcare practices have gone up due to use of unconventional medical equipment. Such as PPE kits, N95 masks, COVID diagnostics, etc.
– Loss of revenue because of canceled surgeries and patient unwillingness to come for chronic disease maintenance.
– Costs of pharmaceuticals have risen during the pandemic.
– Additional support was provided to staff such as COVID screening or treatment, support, and care.
– Front office staff turnaround due to own or family health problems leaving a void in administration.
– COVID management and care come under many new policies and healthcare guidelines as well as new medical billing codes.
The fatigued healthcare system has no bandwidth to take up new training to understand and implement such guidelines or handle a gigantic load of medical billing services.
Astron EHS, our medical and dental billing company has come up with reliable strategies to cope with this increased demand and new protocols of RCM. With an expert, trained and updated team, we are well-equipped to handle your billing services, eligibility verification, claims submission, payment posting, etc. with careful attention to detail.
We ensure your money is not loss in a sea of chaos and your revenue cycle is never under the weather!
Our Post-COVID Strategies to Boost Billing Efficiency
Familiarize with New Healthcare Billing Guidelines:
The word 'novel' in the virus name itself was an indicator that modifications and advancements in the healthcare system were incoming. Health plans today include an aggregation of new federal and state guidelines. Codes as a response to COVID management and care. We have become accustomed to the new norms and incorporate them in billing as well as claims to the payors. Astron ehs ensure there are no denials and the payment is received without delay. We are also adapted to the new CPT code set to include the innovative safety and treatment procedures in medical billing American Healthcare Post.
Optimize Billing Procedures for Increased Demand:
Traditional methods rarely survive the test of time. The current demand has pushed providers and medical or dental billing companies alike, to rethink their strategies. Apart from educating our staff on the new regulations, we have evolved documentation and handling of billing procedures. We ensure 100% compliance and have organized our methods further to be able to handle your mounting billing tasks and swiftly deliver results.
Incorporate Artificial Intelligence:
Another major crisis is the dearth of trained staff. Automation of menial tasks and repetitive procedures is key to speeding up the process and reducing inaccuracies in billing tasks. We are quite passionate about technology and have invested in the latest software and tools to streamline operation and automate certain processes. This has made us more future-ready to support you as you expand your practice and allows us to incorporate even sudden increases in demand.
Medical Billing for Tele-Health:
The use of telehealth has surged during the pandemic and is here to stay. Being a safe and easy way to access healthcare remotely, more providers are encouraging it over office visits. CMS has included telehealth in the final rule of the 2021 physician fee schedule. The commercial payors have also released the statutes for coverage of telehealth under various insurance plans. Our team at Astron EHS is trained and experience in handling medical billing for services provided under this category.
We Prioritize Reporting:
The old school discipline of regular reporting never goes out of fashion. Only we use advanced tools to generate more detailed reports for our clients. It is an opportunity and a foundation for making our system more robust and effective.
Percentage-based Fee
A common issue faced by healthcare providers since the pandemic is the reduced influx of patients. Many patients are choosing to delay surgeries and are missing their chronic disease management appointments. This sudden blow to revenue has doubled because staff salaries and benefits remain as is, despite the decreased income generation.

Well, at Astron EHS, we charge a percentage of your total payments received every month. So, when your AR is low, so is our fee. In an unpredictable global healthcare situation, this advantage is too good to pass!
Outsourcing your medical or dental billing services is certainly a cost-effective solution to revive the financial health of your practice. Prioritize superior patient care. Take advantage of our full suite revenue cycle management services for healthcare providers and minimize the economic impact of COVID19 on your practice.