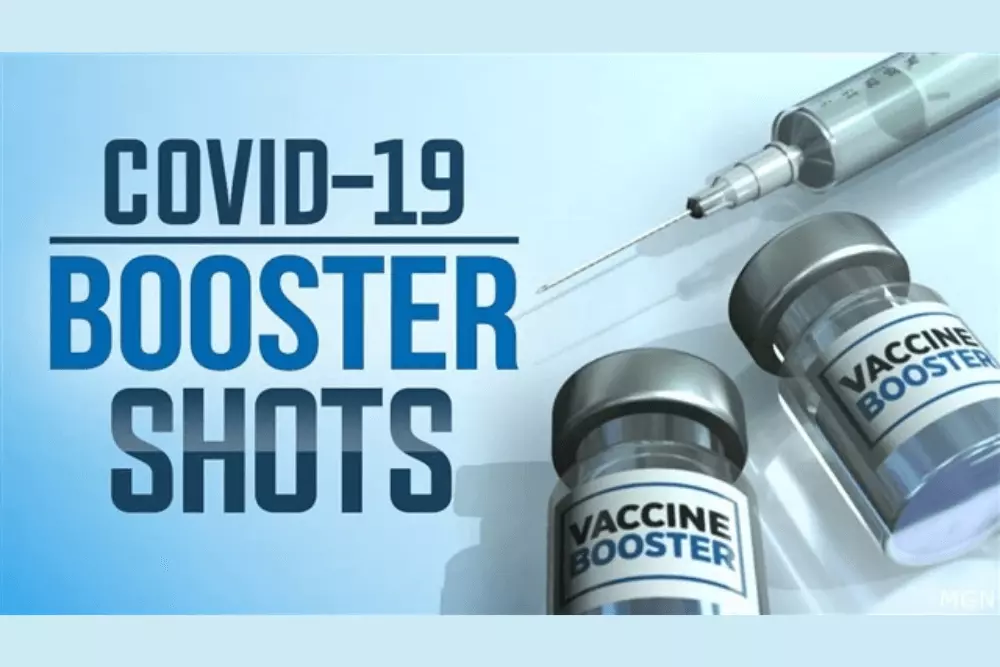 Are COVID-19 Vaccine Boosters Covered by Medicare?
The delta variant of COVID-19 has raised a global alarm and is sweeping across nations. Government and healthcare workers are fighting tooth and nail to ensure a faster immunization drive to COVID-19 Vaccine Boosters.
While many are receiving their 1st or 2nd vaccine dose, the CMS has also announced that the Medicare would cover the administrative costs of the additional/booster dose. This news is quite encouraging for Americans including the healthcare industry and revenue cycle management service providers.
A study published in the journal 'Nature' found that the new variant readily invades the immune response of humans achieved through previous infections or vaccine. Despite these findings, high vaccination effectiveness is not overlooked, as vaccinated people have lower hospitalization and death rates than unvaccinated people.
US Food and Drug Administration, on 12th Aug 2021, recommended an additional shot of the vaccine for moderate to severely immunocompromised individuals. Additionally pharmaceutical companies like Pfizer are also suggesting booster shots 8 months after the second dose (this is subject to US FDA and CDC's advisory committee).
---
Immunocompromised individuals have a debilitated immune system making them more susceptible to getting infected with the coronavirus. Currently CDC recommends the additional shot to the following people:
Ones receiving active cancer treatment
Those who have received an organ transplant and are on immune suppressant drugs
Patients who have received a stem cell transplant in the last 2 years and are taking immunosuppressants
Patients with advanced or untreated HIV
Individuals with Moderate to severe primary immunodeficiency like DiGeorge syndrome
Patients undergoing treatment with high dose corticosteroids or another immunosuppressive drug
Important Notes for Healthcare Providers & Revenue Cycle Management Companies
Base on the latest CMS guidelines, the cost of administering the booster or additional dose of vaccine will not be borne by the patient, rather it will be cover by Medicare. So, providers must bill accordingly.
For those who have received vaccine shots of Pfizer or Moderna, a third dose should be of the same vaccine.
Any person should not be give more than 3 mRNA vaccine doses.
In the event of same vaccine product being unavailable, either mRNA vaccine can be give to the individual.
The national average payment rate for administration of additional or booster vaccine dose is same as the 1st or 2nd dose. It is approximately $40.
It is essential to know that CMS adjusts the administration fee geographically base on where the dose is administer.
Certain Medicare patients who are unable to leave their homes may be charge an additional $35 per dosage for in-home vaccine administration. This will be in addition to standard $40 administration fee making it a total of $75.
While providers can seek reimbursement from Medicare and Payors, they should not bill individuals to cover costs. Failure to comply can lead to being report to the authorities.
The CPT codes for booster dose of vaccines in US
Manufacturer
Vaccine Code
Administration Codes
Pfizer
91300
• 0001A (1st dose)
• 0002A (2nd dose)
• 0003A (3rd dose)
Moderna
91301
• 0011A (1st dose)
• 0012A (2nd dose)
• 0013A (3rd dose)
The American Medical Association has release new codes that can only be use for additional doses in uncompromised patients. The US government has stated that booster shots will be make available to the general public, although formal instructions and FDA permission have yet to be acquire.
Costs are a barrier in a much-needed immunization drive and COVID-19 does not look like it is going away any time soon. Therefore, this news of additional dose coverage by Medicare is a relief for healthcare and people alike. With no out of pocket costs, getting a vaccine is a lot easier and simpler for Americans.
As a healthcare provider, you can keep up with faster vaccine administration and an improved revenue management cycle by outsourcing medical billing to leading companies like Astron EHS. Expert billers are well acquainting with current billing codes, as well as Payor or Medicare regulations and standards. It is always a good time to reduce your hassle. Why not start today?