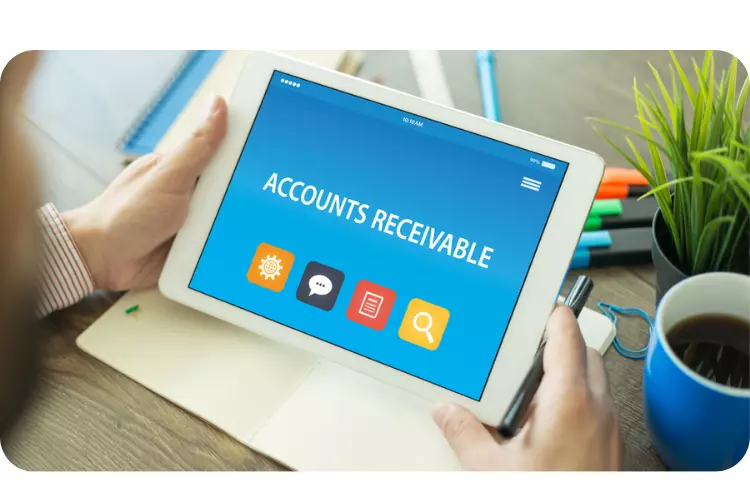 accounts receivable Services in Healthcare – Your Ultimate Guide
"Accounts Receivable" (AR) is the money own to providers for the treatment and care given to patients. It is the first priority of medical billing companies to clear high outstanding AR. Healthy cash flow is the lifeline of any organization and for a practice to stay afloat, it has to optimize revenue recovery.
As if the accounts receivables management wasn't already an arduous task, the current pandemic has increased the burden even more. Most healthcare providers are choosing to outsource their medical or dental billing services to a third-party agency such as Astron EHS to streamline and manage processes such as AR, Insurance Verification, Fee Schedule Maintenance, Payment Posting, etc. This has led to a significant increase in profitability and reduced AR delays effectively.
---
Our accounts receivable Approach
Firstly With a team of experts who have worked in the industry for decades, we have a detailed system in place to manage AR follow-ups, Resubmissions, Account Adjustments, Denial management, Payment Posting, etc. We are reputed for our quick turnaround time and accuracy.
Secondly, No matter what software you use at your practice, our team aligns quickly to manage your AR efficiently. We track and monitor the claims every step of the way and utilize high-standard metrics to trigger follow-ups if any.
Our AR Services include:
Follow up with Payors for Outstanding accounts receivable

Our accounts receivables management team handles timely follow-up with all the payors and keeps track of the claims that have been filled. Our aim is to ensure uninterrupted cash flow. If the claims are not paid in the stipulated time period, our team is quick to get in action. We also keep an eye out for any underpayments or overpayments made. Your revenue cycle will run like a well-oiled machine!
Underpayment Management

Often due to the wrong insurance verification, incorrect charge entry or lack of credentialing, payors process the claim and pay less than the expected amount. Our skilled executives keep the system update with the correct charges on the claims and make sure all such processes that might affect AR management are perform well in advance. Therefore In case of underpayment, our experts take care of the follow-up with insurance companies. We make sure each penny is collect in the process.
Denial Management

The average denial rate of healthcare insurance claims is 5-10%. But they are enough to impact revenue and drain the resources. It is important to note that most denied claims are preventable. But many providers fail to resubmit them, thereby losing out on the AR.

Finally, At Astron EHS, we have a dedicate claim denial management team who are trained in preventing this loss of revenue. We identify the root cause of the denial, procure any additional information from the patient or provider, correct information on the claim forms, prepare compelling appeals and resubmit the claims.
Credit Balance Resolution

While a large number of payments being handle with a vigorous emphasis on AR can sometimes lead to credit balances. While Credit balance audit is a serious responsibility, carrying great financial risk and it is greatly managed by medical billing companies, We settle unidentified and duplicate payments. To avoid compliance issues, the overpayments need to be identify and returned to the payors in a timely fashion. Regular report generation by the medical billing company is quite helpful in ensuring this happens.
Benefits of Our accounts receivable Services
Timely AR
Increased collection rates
Reduced denial rates
Skilled and efficient resources
Cost effective solutions
Above all With an experienced, skilled, and HIPAA-compliant medical billing company handling your AR management, you can devote more time and focus to providing the best treatment and care to your patients. Gain the advantages of outsourcing your billing services. Get in touch with us.