Medical coding plays a crucial role in the entire process of ensuring potential claims and enhancing revenues. It significantly impacts the RCM(Revenue Cycle Management) performance, which decides the accuracy of claims submitted to the insurance payers. So, medical practices must take their time to analyze and choose their coding experts.
Medical coding produces explicit claims and helps identify issues associated with the clinical documentation, bringing in the dollars without compromising on quality.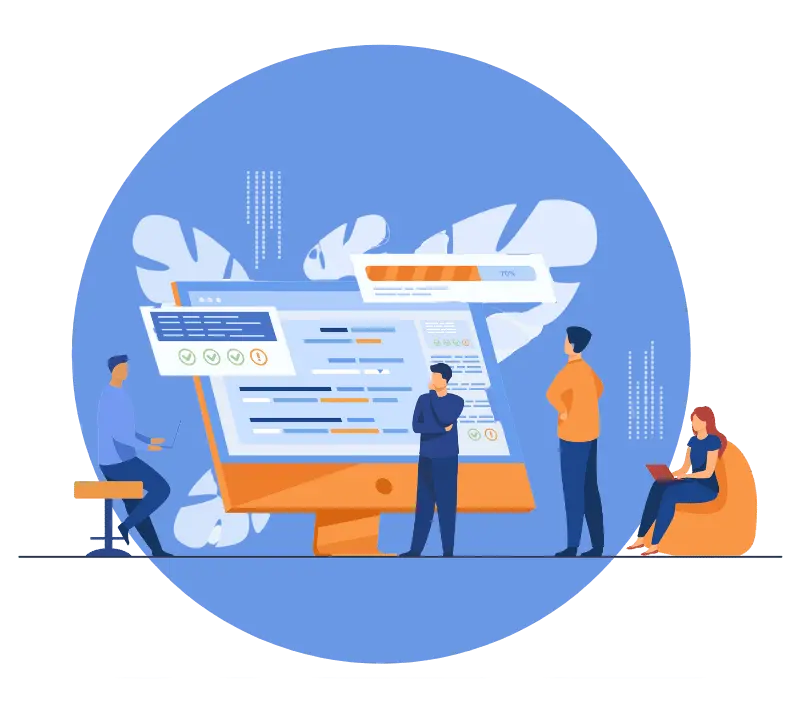 The Most Successful Medical Groups Have in Common
However, it is also essential for coders to regularly carry out effective corrections to ensure that coding-related issues do not reappear. Appointing the right coding team can help reduce coding-related denials and increase your first-pass ratio, an essential aspect of any healthcare practice.
Firstly, let us know What Medical Coding is.
Medical coding helps transform healthcare diagnoses, procedures, services, and equipment into universal medical alphanumeric codes. The procedure diagnosis codes are taken from medical records, such as transcriptions of physicians' notes, laboratory and radiologic results, etc. Medical coding professionals help you ensure the principles are applied correctly during the medical billing process, which includes conceptualizing the information from documentation, assigning the appropriate codes, and creating a claim to be paid by insurance carriers.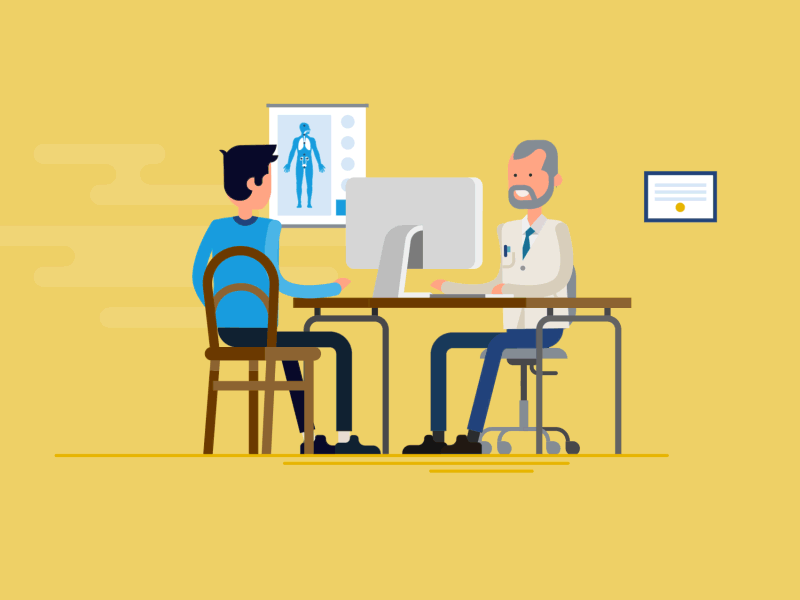 Medical coding is done whenever you see a healthcare provider. The healthcare service reviews your complaint and medical history assesses what's wrong and how to treat you, and documents your visit. That documentation is not only the patient's ongoing record; it's how the healthcare services provider gets paid.
Medical codes translate that documentation into standardized codes that tell a person the following:
Patient's diagnosis
Medical necessity for treatments, services, and medicines
Medicine for any unusual circumstances
Why is Medical Coding Needed?
Medical coding is essential considering the hundreds of millions of visits, procedures, and hospitalizations annually in the United States. Medical coders must document a patient's diagnosis, test results, and treatment to compensate for and ensure high-quality care in future visits. A patient's personal health information follows them through subsequent complaints and treatments and must be easily understood.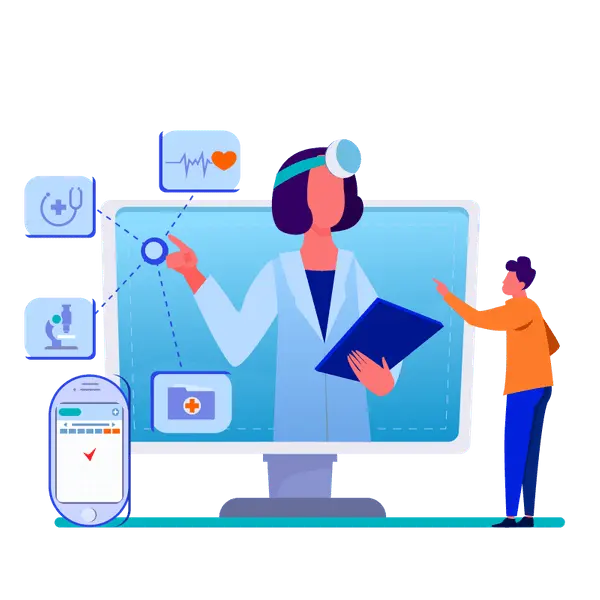 However, the challenge is that there are thousands of conditions, diseases, injuries, and causes of death. And thousands of services are performed by providers, and an equal number of injectable drugs and supplies are to be tracked.
Medical coding classifies these for easier tracking and reports. And in healthcare services, there are multiple descriptions, names, and appellations for each disease, procedure, and tool. Medical coding standardizes the language and presentation of all these elements so they can be more easily understood, tracked, and modified.
Here are 7 ways to include them in your practice to improve your Medical Coding Quality: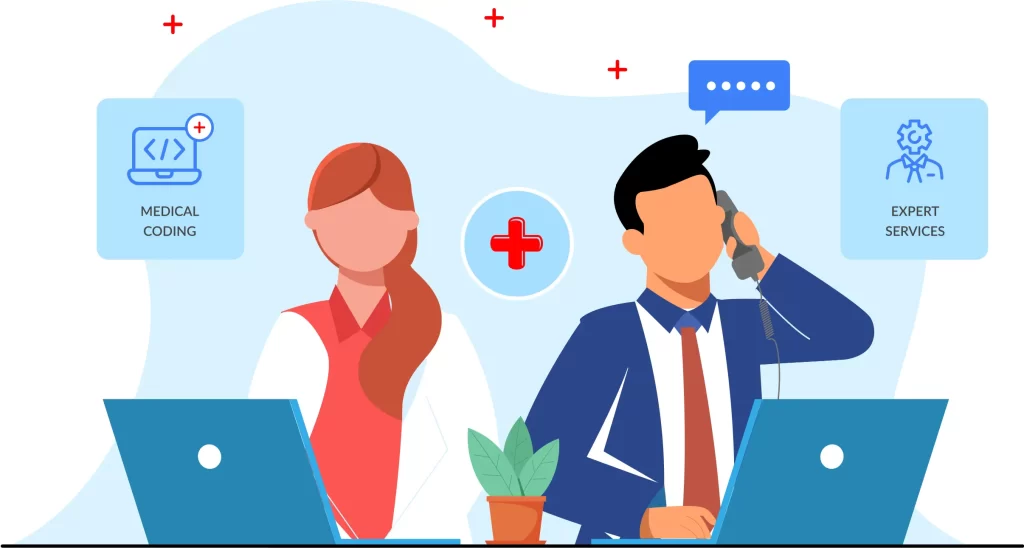 1. The Proper use of Technology
The digital era has brought several convenient solutions that paper-heavy systems need to improve. The emergence of electronic health records (EHR) has brought an extreme uplift in revenue processing. Technology has proven its efficacy in healthcare and all business sectors. Commercializing the right technology for medical coding processing, issue rectifications, and approval could advance your practice's growth.
Look for an EHR that integrates coding as part of the process, and on the other hand, every EHR should enable the users to choose the right set of codes based on the documentation. Computer-Assisted Coding System (CACS) is an excellent example of useful software that helps healthcare organizations set up an efficient coding system by finding gaps in medical documentation and making coders more productive and accurate.
2. Hiring the Right Resources
Medical coding is a difficult or tedious process requiring much knowledge and skill. On top of that, implementing standards-based coding is yet another complex task requiring talent. Evaluating the existing coding practices also requires the involvement of a dedicated coder.
Therefore, practices and revenue cycle leaders need to choose medical coders who can oversee the training and make the necessary shifts then and there. Medical coders must also follow the organization's rules for coding and make any necessary changes at any time.
3. Frequent Guidelines and Coding Updates
Update coding standards and guidelines on the go to ensure complete transparency and enhance EHR/PMS compliance with the latest procedures. Make sure that your EHR follows all the latest coding updates. If not, take steps to align the system with the required standards.
These are essential things to keep up-to-date, so your practice doesn't misapply coding rules, which can lead to more denials.
4. Conducting Compliance Audits
Accurate coding is the key to a highly profitable healthcare practice. Coders are empowered to use standardized codes and follow appropriate guidelines to interpret clinical documentation correctly. They must support the quality compliance programs initiated by the healthcare practice.
Performing a coding compliance audit will help to evaluate the case for individual coders and their recorded codes to ensure the quality of clinical documentation. These days, healthcare facilities often hire a third party to do coding compliance audits because they need to gain the expertise to do them themselves.
Compliance audits for coding could help decrease the number of denials. It can streamline the entire revenue cycle process through compliance audits for coding, which could help reduce the number of rejections.
5. Accelerate Your Documentation Process
The efficacy of the medical coding process heavily depends on the accuracy of the documentation. If your practice needs proper documentation, consult a Clinical Documentation Improvement (CDI) specialist to help attain the level of precision required by documentation. It is also the easiest way to make the coding process more efficient, leading to more reimbursements.
6. Adhere to EMR Workflows
Handling claim denials takes time and requires much research, editing, and resubmitting. Analyzing your claim denial data can assist you in identifying coding problems that occur frequently.
Review coding denials with your coding team regularly, at least once a month, if not twice a month, to determine the root cause of the top 5 to 10 coding-related denials. It's frequently due to a need for more understanding of the proper codes for a procedure or incomplete clinical paperwork in the hospital. A brainstorming session can teach coders the right way to write code and help them solve many of the problems they are currently facing.
Creating system-driven validations will help you avoid making the same mistakes and speed up your cash flow.
7. Outsource Your Coding Team
Many medical practices do something common to improve their outsourcing of the RCM process. An outsourced coding team accelerates the quality of the entire revenue cycle. The current human resources shortages for coders have led these organizations to shift their coding game into expert hands for medical coding.
Types of Coding used in Medical Coding
ICD-10-CM
ICD-10-PCS
HCPCS Level II
CDT
CPT
NDC
MS-DRG and APC
MODIFIERS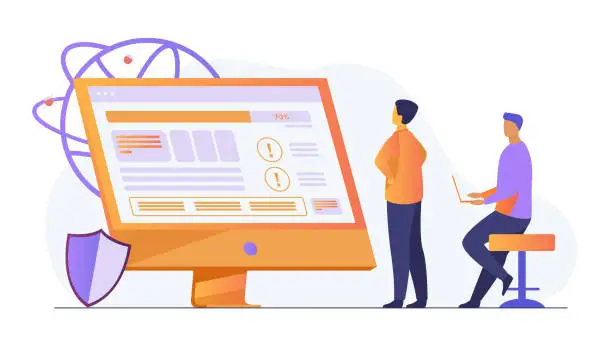 ICD-10-CM
The International Classification of Diseases, Tenth Revision, Clinical Modification (ICD-10-CM) is a system that doctors and other medical professionals use to classify and code all diagnoses, symptoms, and procedures recorded in hospitals in the United States.
ICD-10-CM includes codes for anything that can make you sick, hurt you, or cause someone to kill you. More than 69,000 rules exist for medical conditions and diseases such as poisons, neoplasms, injuries, causes of injuries, and activities performed when any action caused damage.
ICD-10-CM Coders are "smart codes" of up to seven alphanumeric characters that specifically describe a patient's complaint. ICD-10-CM is used to establish medical necessity for services and tracking.
ICD-10-PCS
As a replacement for Volume 3 of the International Classification of Diseases, 9th Revision (ICD-9-CM), the International Classification of Diseases, 10th Revision, Procedure Coding System (ICD-10-PCS) has been made.
ICD-10-PCS is a set of 130,000 letters and numbers that hospitals use to describe surgeries done in operating rooms, emergency rooms, and other places.
HCPSC Level II
Developed originally for use by Medicare, Medicaid, Blue Cross/Blue Shield, and other providers to report procedures and bill for supplies, HCPCS Level II's 7,000-plus alphanumeric codes are used for many more purposes, such as quality measure tracking, outpatient surgery billing, and academic studies. On the other hand, CPT codes are usually identified by five numbers and are mainly used for non-physician services and devices like ambulance services and prosthetics.
CDT®
CDT codes are a set of medical codes for dental procedures that cover oral health and dentistry. Each procedural code is an alphanumeric code beginning with the letter "D" (the procedure code) and followed by four numbers (the vocabulary). CDT® codes are owned and maintained by the American Dental Association (ADA).
CPT
The American Medical Association owns and maintains the CPT code set for doctors and medical care professionals as a uniform language that includes more than 8000 five-character alphabetical code services provided by the dental, medical, physician, and therapist fields. Most of the outpatient services are reported by the CPT system.
The CPT terminology is the most widely used medical nomenclature. It is used all over the country to report medical, surgical, radiology, laboratory, anesthesiology, genomic sequencing, evaluation, and management services under public and private health insurance programs.
NDC
The Federal Drug Administration's code set is used to track and report all packages of drugs. Drugs are identified and reported using a unique, three-segment number called the National Drug Code (NDC). The FDA publishes the listed NDC numbers in the NDC Directory, which is updated daily.
The 10–13 alphanumeric-character smart codes allow providers, suppliers, and federal agencies to identify prescribed, sold, and used drugs.
MS-DRG and APC
As mentioned earlier, the federal code sets known as MS-DRG facilitate payments from the systems. While using pre-existing code sets, MS-DRG also displays the resources used by the facility to provide the service. According to ICD diagnoses, procedures, age, sex, discharge status, complications, and comorbidities, a "grouper" programme assigns DRGs. Major Diagnostic Categories are another way DRGs can be categorized (MDCs).
Similar to the Medicare prospective payment system for hospital inpatients known as diagnosis-related groups, the Centers for Medicare and Medicaid Services developed a new Medicare "Outpatient Prospective Payment System" (OPPS) for hospital outpatient services (DRGs). August 1st, 2000, saw the implementation of this OPPS. APCs are a whole hospital-only outpatient future payment scheme. The federal code system, APC, is also used to make payments from plans easier.
MODIFIERS
Hundreds of two-character alphanumeric modifier codes are used in CPT® and HCPCS Level II codes to improve clarity. The modifier offers more details about the medical treatment, service, or supply without altering the code's meaning. They could represent the patient's state, the area of the body being treated, a payment directive, an event that modified the service the code refers to, or a component of the treatment's quality.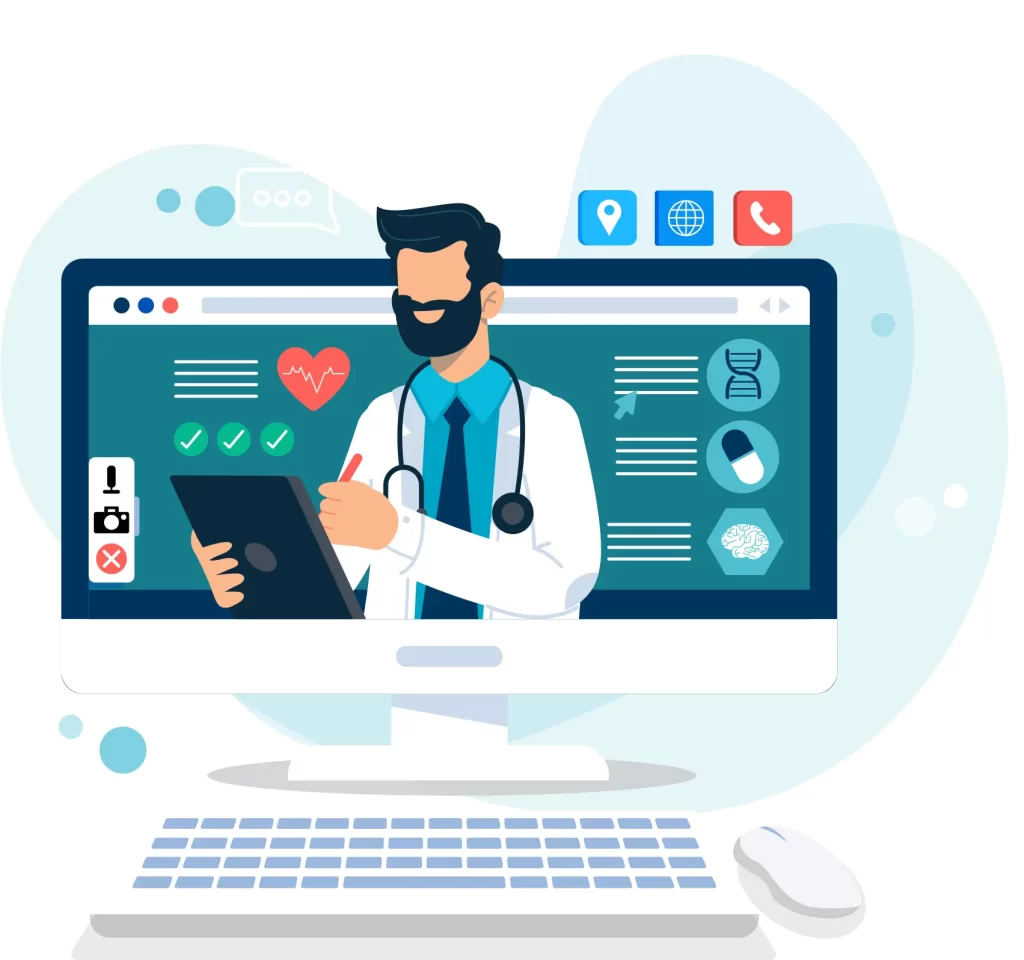 Conclusion
If you have any questions or problems regarding medical coding, we are here to help you at Astron EHS. Discover the power of outsourcing your revenue cycle services to Astron EHS for timely, compliant, and accurate billing that maximizes your cash flow and helps ensure revenue integrity.
We provide the best service with coordination with doctors regarding the billing forms, questionnaire, and format before processing any claims through our systems, passing up to 99% of the shares requested by the dental office within 48 hours of the request being processed and reporting weekly, monthly, and daily.
Astron EHS is the best dental billing agency for dealing with the billing process and ageing insurance. We have helped institutions improve by reducing reimbursement rejection rates. We pay special attention to the batch of claims not paid by the insurance company. Our team has been the best dental billing experts in dental billing services.
Contact number: +13055214621
Website link: https://astronehs.com/
Address: 25200 IN-2, South Bend, IN 46619, United States